Install ChromeVox Extension
When installing and using the ChromeVox extension on personal devices (laptops, computers, etc), it is best to use the Google Chrome web browser.

Open the Google Chrome Browser.

Visit Chrome Web Store and in the search bar type in chromevox.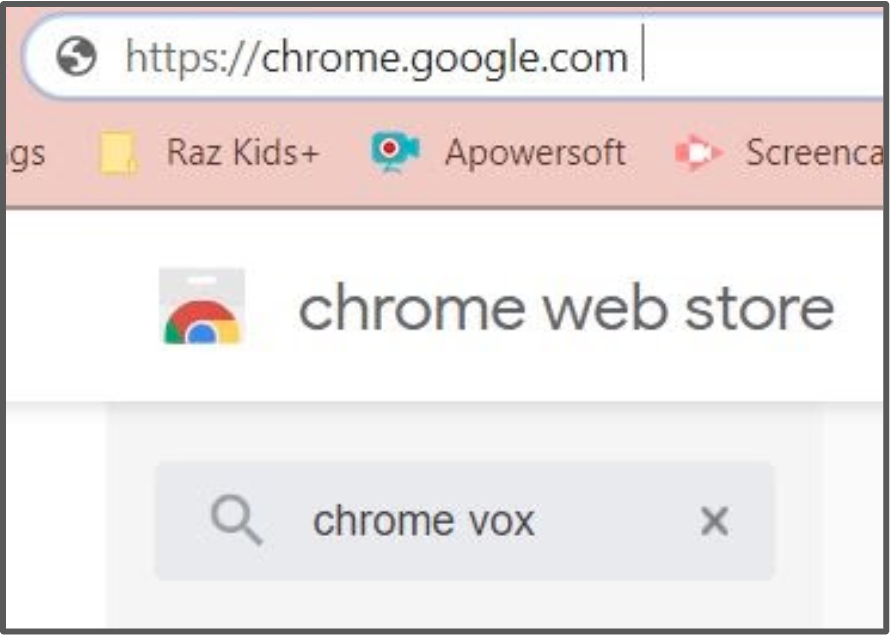 Select ChromeVox Screen Reader.

Click Add to Chrome.

In the Add "Screen Reader" window, click the Add extension button.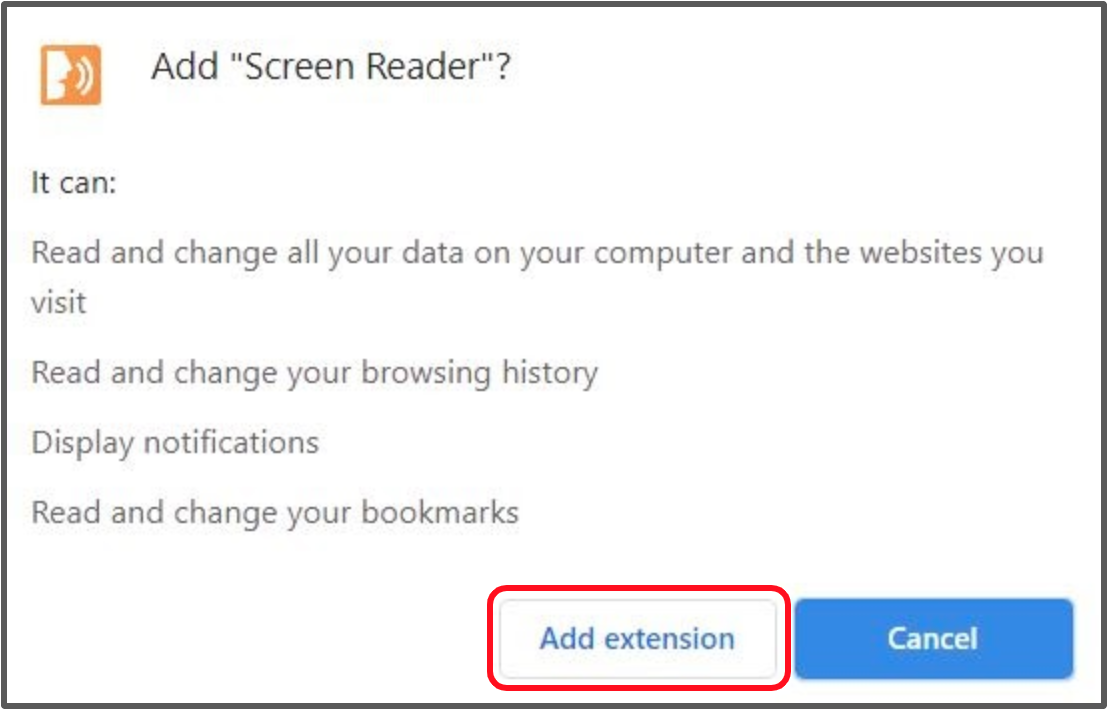 After extension has been added, a Screen Reader has been added to Chrome window will confirm the installation.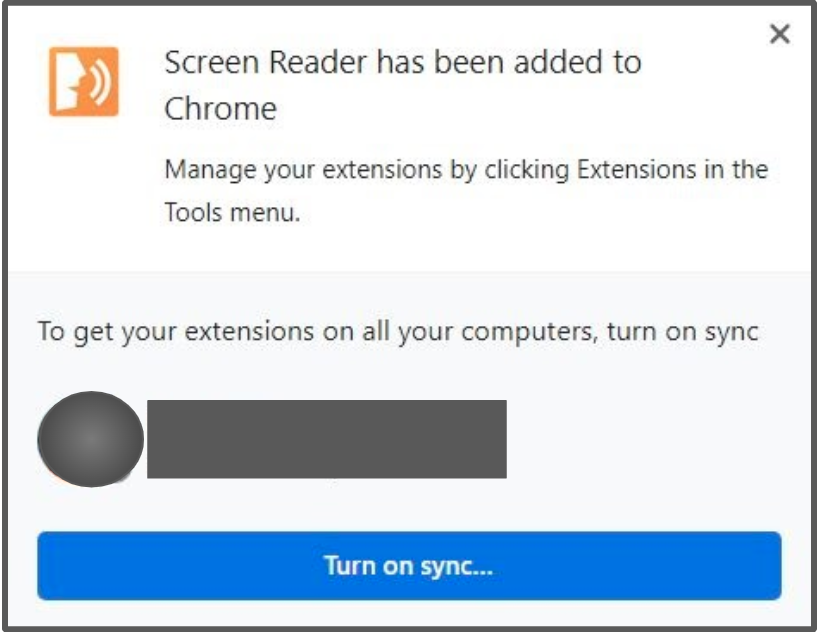 Once installed, ChromeVox will remain on and enabled until you choose to disable.


Access ChromeVox Extension
Click the Extensions icon in the top right of menu bar.


Find Screen Reader in the list of extensions and click the pushpin icon to add the extension to the Chrome Browser toolbar.


Now, you can click on the icon to access other options.

To turn off ChromeVox:
Click on the Extensions icon, then select Manage extensions.



Find the Screen Reader extension and click on the button to toggle it off. Once off, you will see it disappear from the toolbar. To turn it back on, repeat steps 1-3 and toggle it back on. When on, you will see the icon reappear in the toolbar.