Visit your Play Store / App Store and download the app UKG Workforce Central.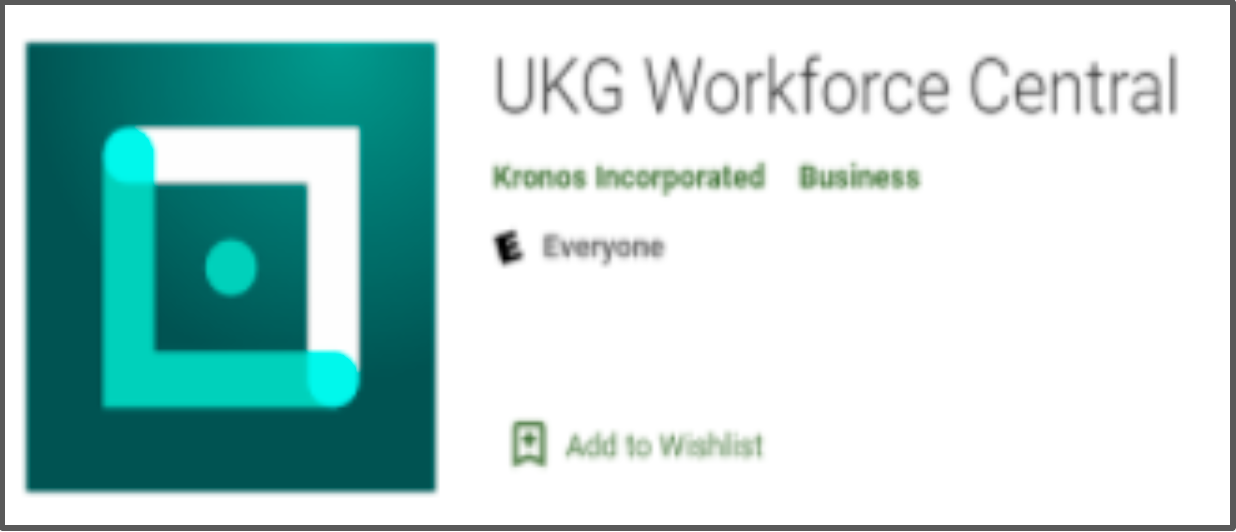 Note: When you're using the mobile app for the first time, select the 3 dots for menu settings, select Settings, and do the following:
Access your location: You must allow location access in order to use the app.
Server Address: Enter https://kronos2.cpschools.com/wfc



Your login is the same as logging into your school computer or OneLogin:
Username: Your employee number (Ex: 09XXXXX)
Password: Your network password

Clocking In and Out: Click on My TimeStamp, then Punch. Note: There may be about a 7-minute delay before the timestamp will show in the boxes on the timecard. Above the Punch button, you will see a pop-up that shows your last timestamp and when it was recorded.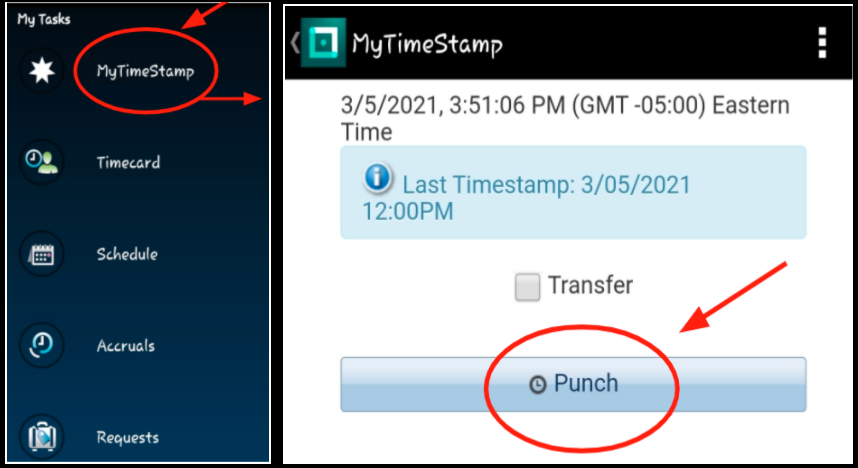 You will then see that your punch has been created. After submitting your punch, DO NOT click punch again until you are ready to clock out. Your punch has been recorded.
Errors Accessing Kronos
If you are unable to access the Kronos app and get an error, it may be because only certain staff members are granted access.
If you get an error message that your account is locked after too many unsuccessful login attempts, please submit a help request.