To access Peachjar eFlyers, from the CPS Homepage, navigate to Menu > About Us > Connect with Us > Peachjar.
Then, select the school location you would like to view from the right side of the webpage.


Click on Log In located at the top of the page. Enter the email address that was used to sign up to access Peachjar. If you do not have an account, you can create one by selecting Sign Up.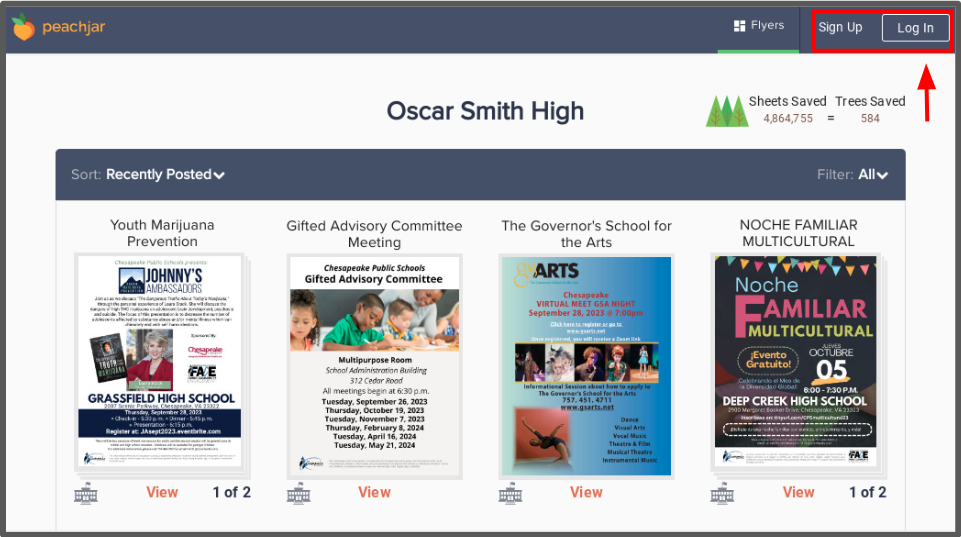 When you select Log In and enter your email address, you will receive an email with a link that logs you into your Peachjar account.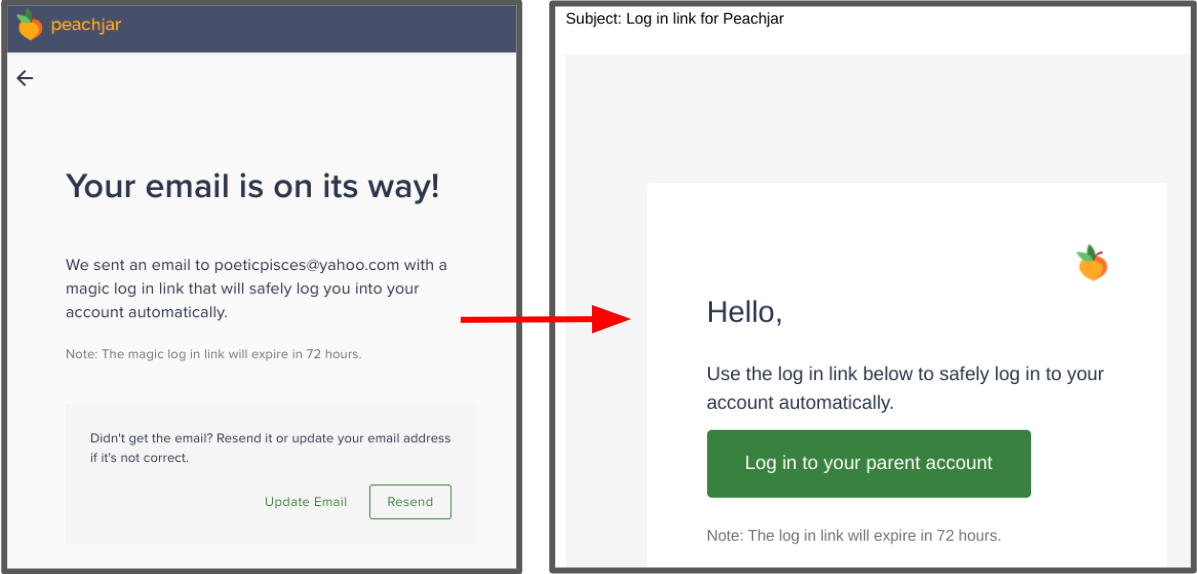 In the top right corner, click on Parent and select Account Information. Here you can click to +Add Child to add your child(ren)'s schools to receive their eFlyers.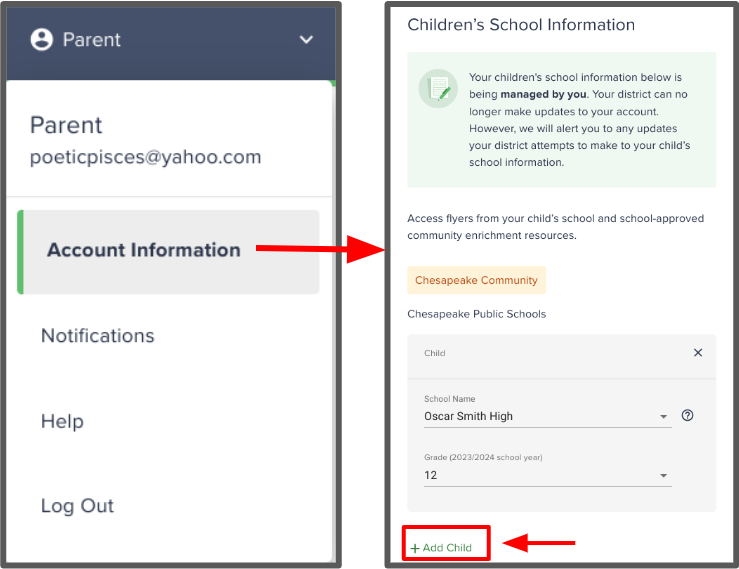 Then, you can click on Parent and select Notifications to update if you wish to receive email notifications when new flyers are posted.