Before You Contact Us
First, check out Top Things to Do Before Contacting Tech Support.


How CPS Staff Members Contact Us
Chesapeake Public Schools staff members can access the Help Desk via their OneLogin portal. In order to view locked staff-related content, all CPS staff members must log in to CPS Help Desk.
How Families & Community Members Contact Us
CPS families and community members can contact us for assistance through our Submit a request form.
Although CPS Help Desk provides self-service content for your technology needs and can be viewable with or without signing in for CPS families, signing in with your Help Desk account does provide some additional advantages for our users (including ease of submitting and reviewing your requests).
Submit a Help Request Form
Have a question? Need assistance? Simply click on the Submit a request link in the top right corner of the Help Desk site. Discover full details about submitting a request.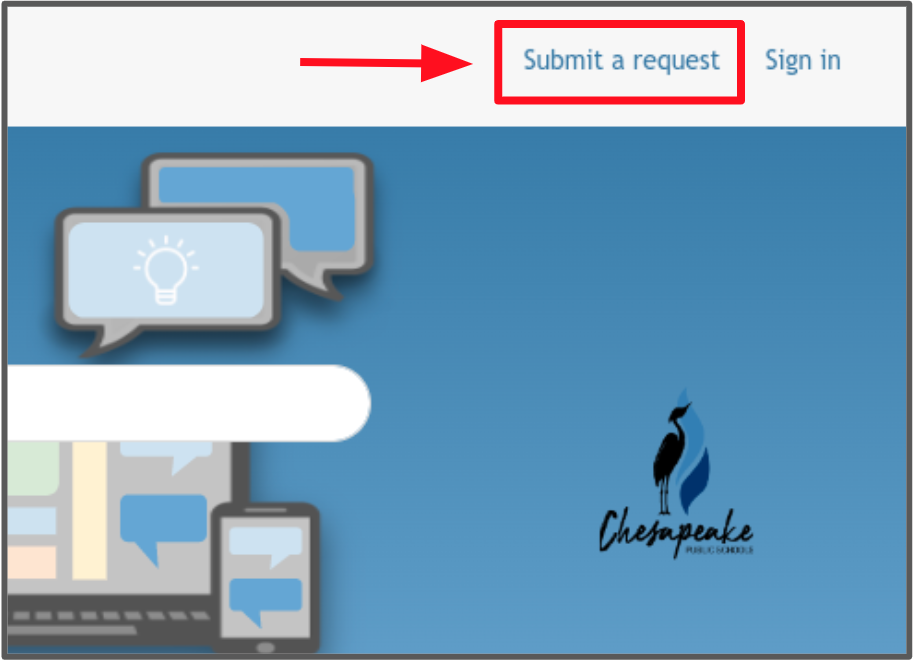 Explore the Self-Help Knowledge Base
CPS Help Desk provides a centralized place to find resources for all your technology questions as well as showcase the integration of technology throughout the school district. Explore the Self-Help Knowledge Base to discover a wide variety of help articles that may provide an answer or solution before you submit a request for assistance.