Open your Google Sheet and select the column, row, or cell to be protected.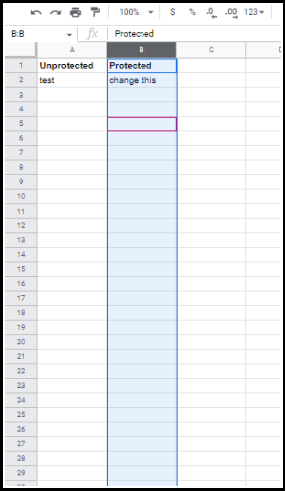 Right-click in your selection and select Data validation >> Protect range.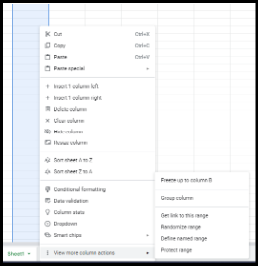 Data range will appear in the right sidebar. Select Change permissions.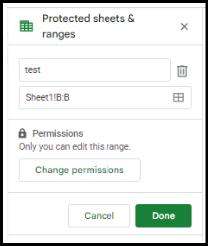 Select Restrict who can edit this edit range. Select Custom.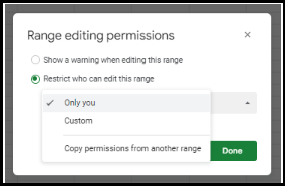 Add the users who can have edit access to the selected range.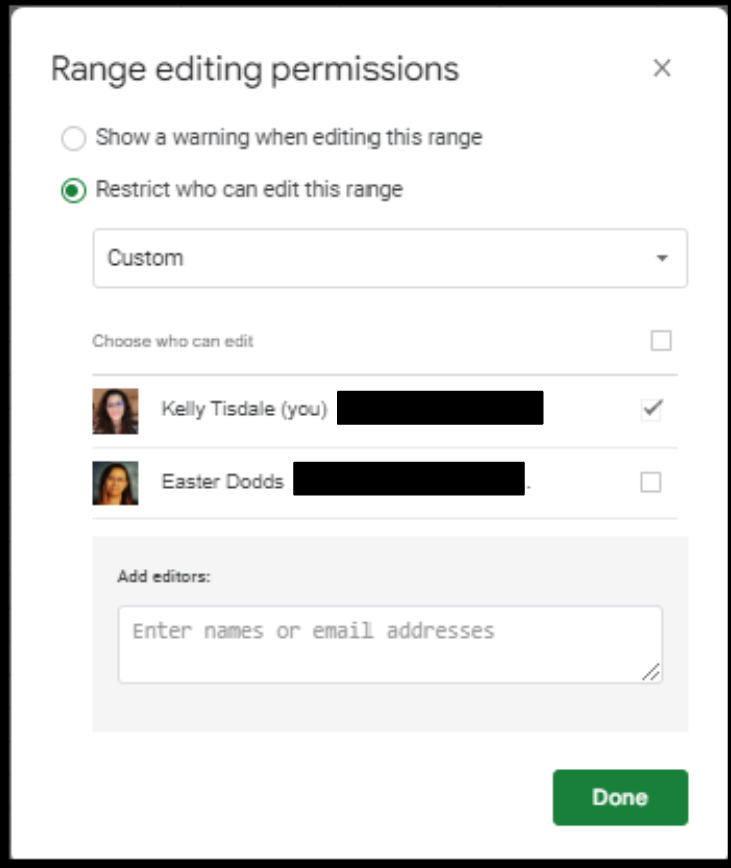 Click Done to save. Users without edit access to the range will receive a message to contact the owner of the sheet if they need to edit the range.