Canvas is a learning management system (LMS) that connects all the people, content, and systems that fuel education. Canvas allows teachers to create engaging, personalized learning opportunities for students. The resources integrated into Canvas will make the teaching process seamless and provide a learning experience that students will use in their future endeavors.
Students will not have to create a Canvas account. Students are automatically enrolled in Canvas by their assigned school during the class enrollment process (managed by Synergy).
*Additional information / FAQs about Canvas can be found on our District Site.

Student Canvas Access
Students will first access their OneLogin portal. Visit this link for information about your student's username and password for OneLogin.
Once students are in their OneLogin Portal, select Canvas from the Chesapeake Public Schools tab.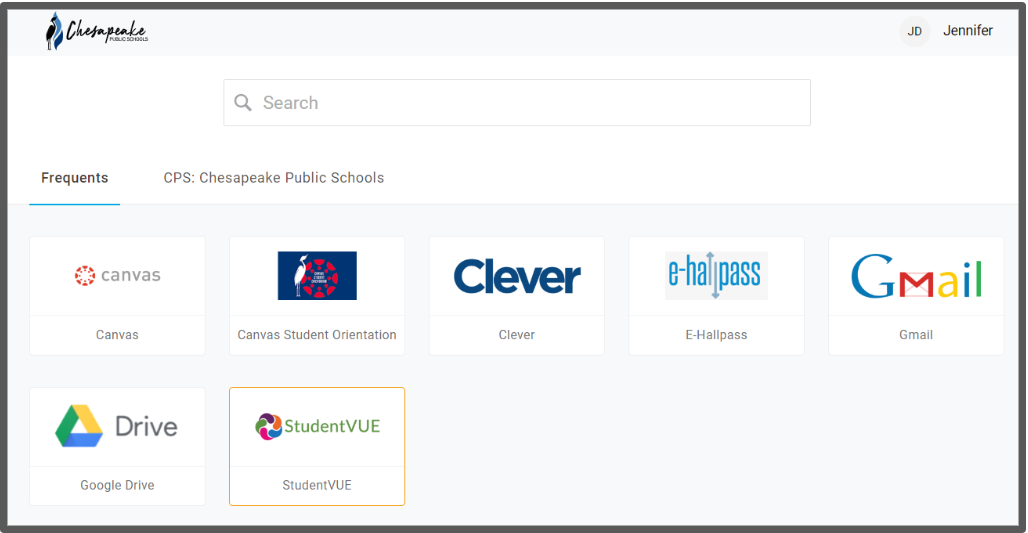 You are now logged into Canvas!