Follow these steps for how to remove a printer or copier from your Chromebook.
Select the time in the bottom right corner. Then, select Settings (gear icon).

In Settings, search for "printer". Select Add Printer.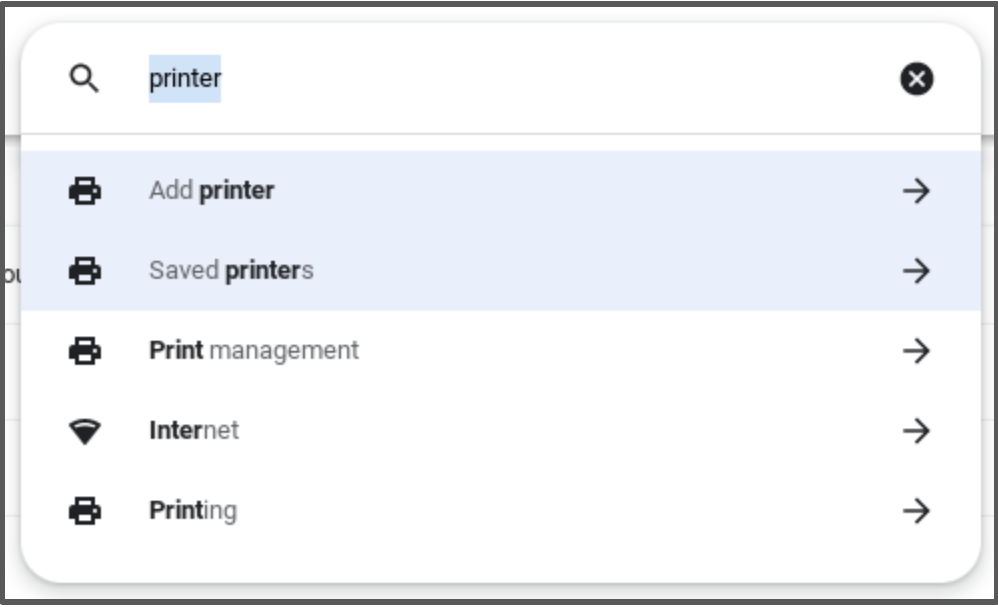 In the Printers window, click the 3 dots next to the printer / copier you need to remove. Select Remove.