If you begin to notice that:
your emails are not always sending
you can't download files
your Chromebook or websites are just acting odd
you are getting error messages (request blocked, access denied, filtering errors, etc)
Then, you may need to do a little housekeeping with your cache, cookies, and browsing history as the first step in troubleshooting most issues when connecting to the network, internet, sites, etc.
Open up Google Chrome browser.
, click the 3 dots icon in the top right corner, and select Settings.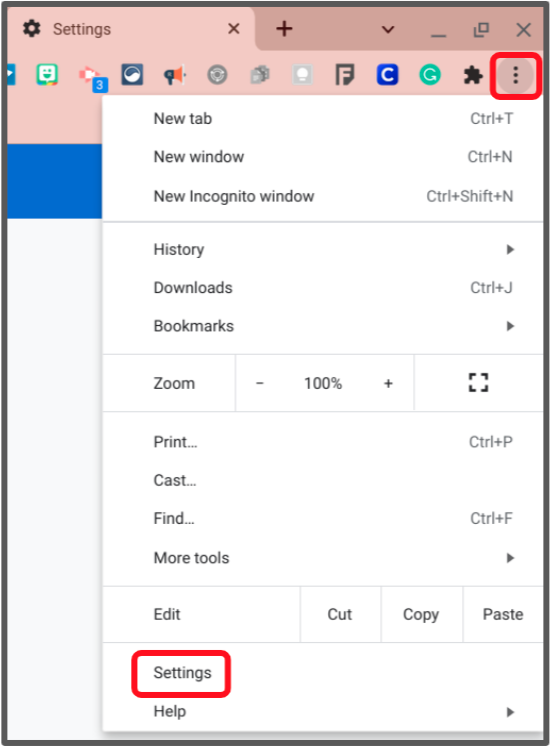 Select Privacy and security. Then, select Clear browsing data.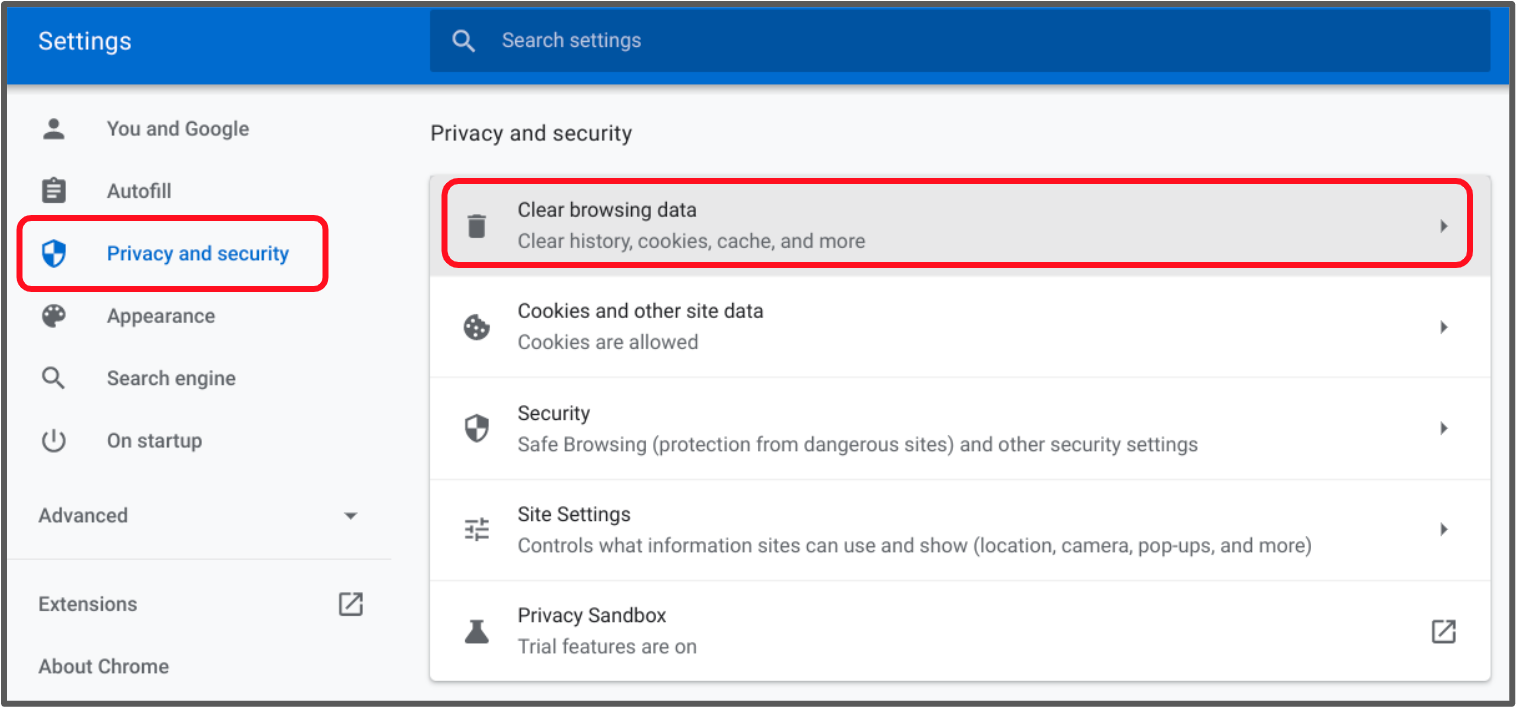 Under the Basic tab, select what you would like to clear:
Select the Time Range (for example: All time).


Select Cached images and files to clear space on your device.


You can also select the Browsing history and Clear cookies and other site data boxes if you find you are still having other issues. Note: It is important to also clear out cookies, which may often solve your issue.


Click the Clear Data button.



Close out your Google Chrome browser.
Next, make sure your Chrome browser is up to date:
You may also need to allow cookies.
If you find things are still not working properly, try completely shutting down and restart your Chromebook / computer to ensure your changes take effect.