Chesapeake Public Schools staff members can access the Help Desk via their OneLogin portal.
*It is important to note that you should be logged in to your CPS Staff Help Desk account for ease of submitting and tracking your requests and to access locked staff-related articles and resources.
Log in to your Staff OneLogin Portal and select CPS Help Desk from the Chesapeake Public Schools tab.


Then, select the Sign in with Google button at the Help Desk login screen and use your CPS Google account to sign in.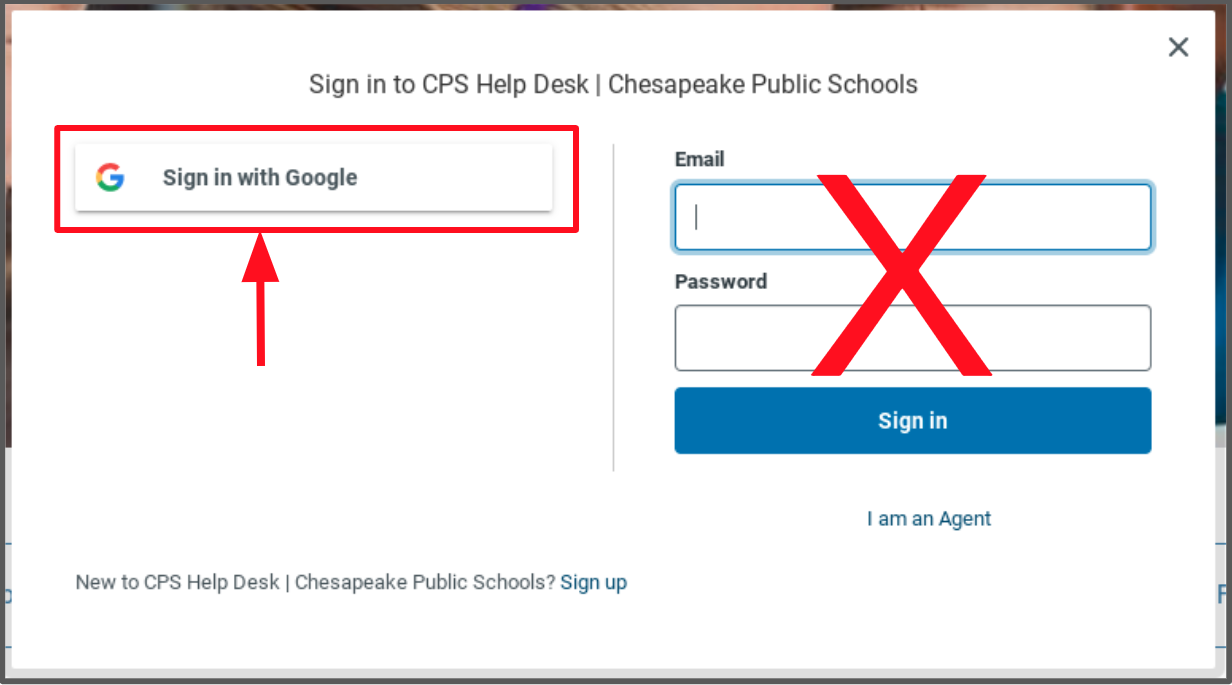 Discover more information about using CPS Help Desk as a CPS employee: