Our ever-growing online resource guide is accessible to all CPS staff members with new content continually added to our online knowledge base.
There is "locked" staff content which is only visible to logged-in staff. This staff content can be found within many of the main sections of the help desk and within staff portals (CPS Staff Portal, CPS Administrator Portal, DTI Internal Portal) providing additional employee resources based on your role / access.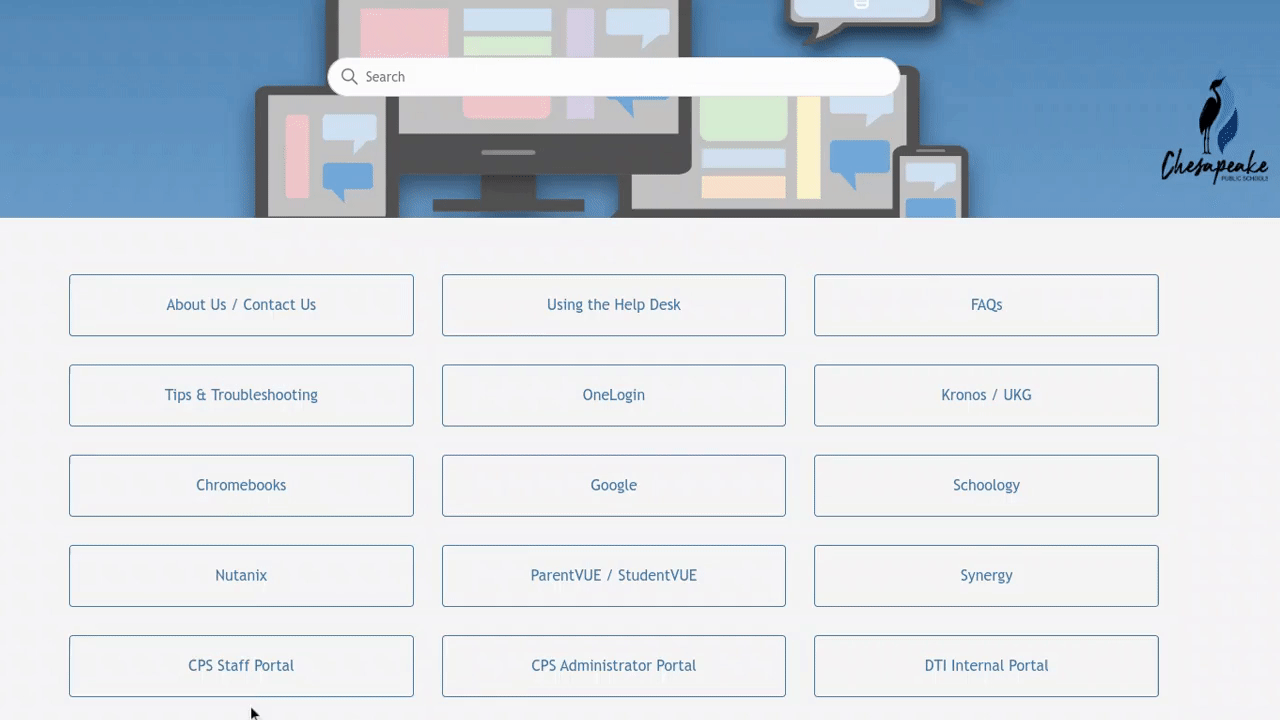 For employee-related content, CPS staff members must sign in to the Help Desk through their OneLogin account. Logging in also gives you the ability to track your help requests and revisit articles you are following.
Searching for Resources
There is a search bar at the top of the homepage and in the top right corner of every article to search for articles that may provide a solution to your question / issue.
In the left sidebar of an article, you will see a list of other relevant articles related to its section.