A user (parent, student, staff member, etc) can submit a help request via CPS Help Desk's Submit a Request form.

Submit Requests via Online Web Form
Users will visit the CPS Help Desk site. Sign in to your help desk account for ease of connecting your contact information to the request form and tracking your requests.

On the Help Desk web page, users will click the Submit a Request link in the top right corner or at the bottom of every help desk article.

Users will provide the necessary information in the request form.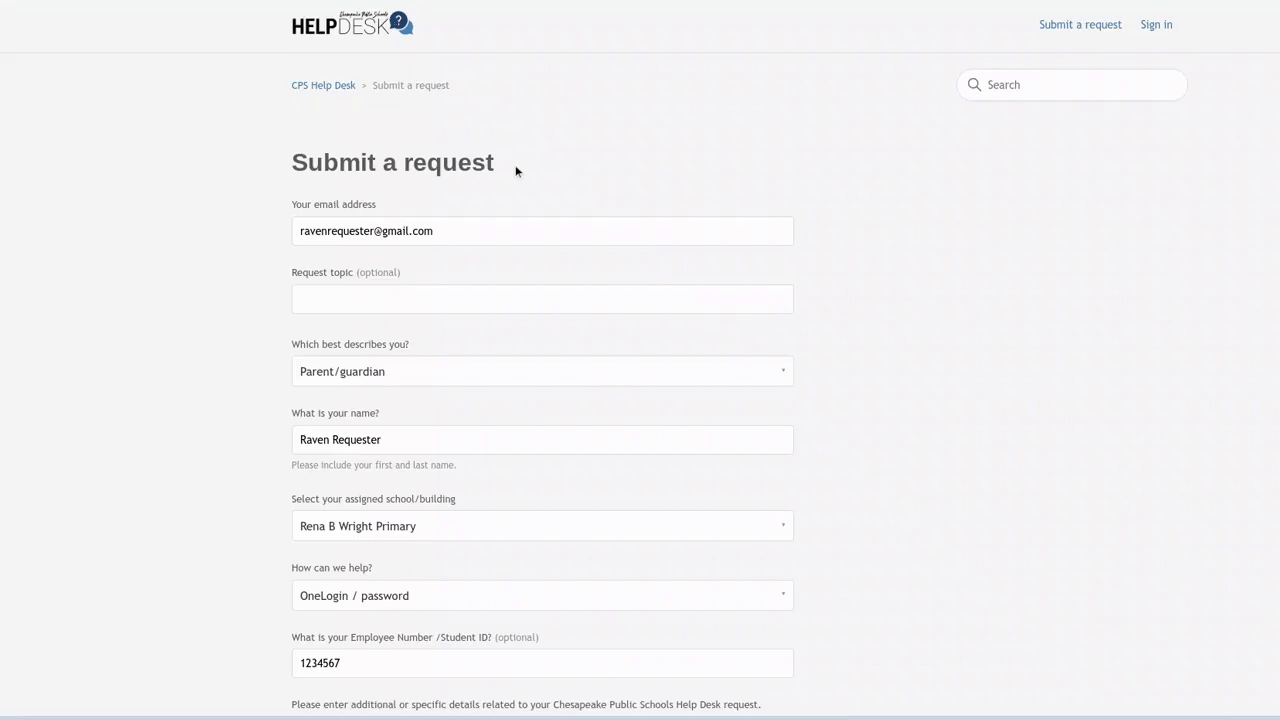 You may also notice that relevant help articles may be suggested as you type information in the Request topic box. Glance through these suggestions as a help desk article may already provide an answer to your question and solve your request before needing to submit this form.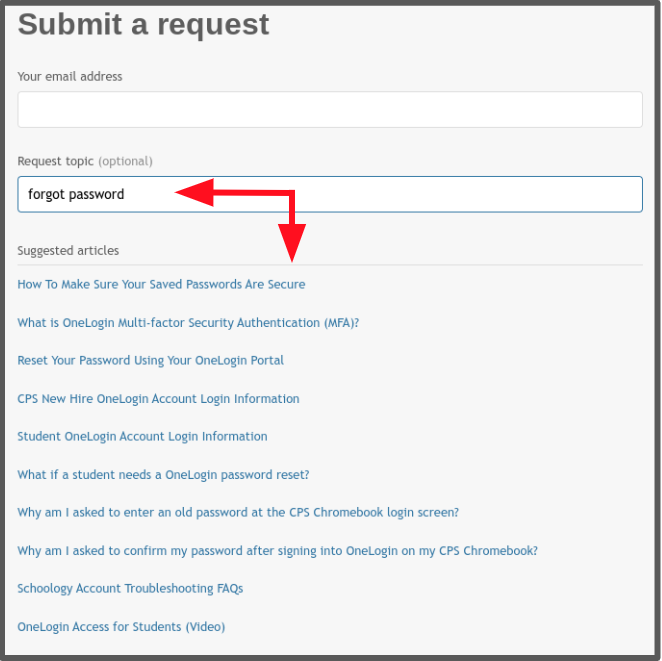 After the request has been submitted:
A CPS Help Desk Support team member will respond as soon as possible.


Various notifications will be sent to users via email each time their help request is updated.


Users can reply to these emails to share additional information.


You will then be able to see and review your help requests and relevant updates through your Help Desk account.



Automatically Solving Your Help Requests
Please note that you may also receive article suggestions in your initial submission notification.
If you review an article and click Yes, close my request, this will "solve" and automatically close out your help request. Please do not click on Yes, close my request unless you have found a solution through these suggestions / articles.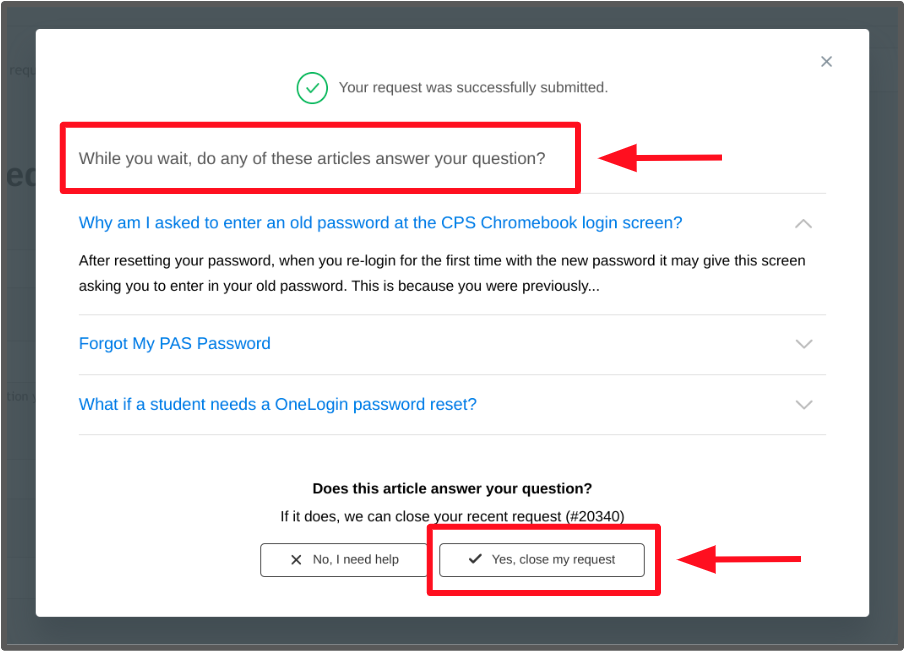 You may also notice this pop-up appear in the bottom right-hand corner of articles viewed in relation to your request. Again, clicking on Yes, close my request will automatically close out your help ticket. Currently, you will notice there is no "X" in the corner to close out this pop-up.