Install OneLogin Protect on iOS
You will need your mobile device and a Chromebook or laptop to complete this process.


First, Use Your Mobile Device
Visit your Apple App Store. Install the OneLogin Protect app.



Open the app and click on the + sign to Add first account



Allow camera permissions and click OK. You will need this to scan a QR code.



Allow or enable permissions for push notifications.


Next, Use Your Chromebook / Laptop
Follow the steps to add a Security Factor and select OneLogin Protect.



At the OneLogin Protect install window, click on Activate. Note: You must first download the app before clicking Activate.



In the OneLogin Protect window, select iPhone & Android and then scan the QR code with your mobile device.



A green checkmark will appear indicating that the device is paired.

OneLogin Protect Authentication
Every time you access OneLogin, a push notification will be sent to your mobile device to authenticate your login. Click the OneLogin Protect notification on your mobile device.

Click Accept to authenticate your login.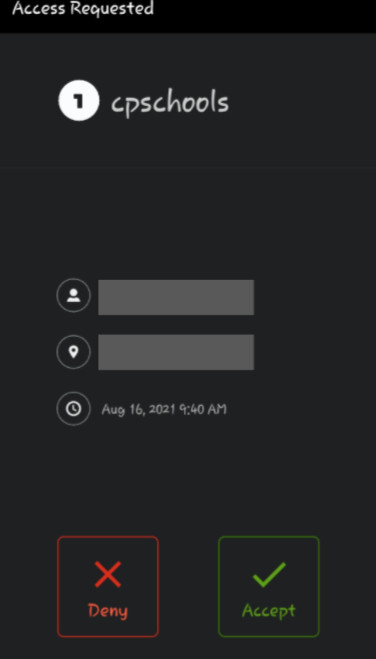 Create a OneLogin Protect Backup
For the last step, please take a moment to create your OneLogin Protect Backup.
Completing this step is the ONLY way to recover your OneLogin Protect access if your device is lost / stolen, you get a new phone, or you delete OneLogin Protect from your OneLogin profile.