Install OneLogin Protect on iOS
You will need your mobile device and a Chromebook or laptop to complete this process.
First, Use Your Mobile Device
Visit your Apple App Store. Install the app OneLogin Protect.



Open the app and click on the + sign to Add first account



Allow camera permissions and click OK. You will need this to scan a QR code.



Allow or enable permissions for push notifications.


Next, Use Your Chromebook / Laptop
Follow the steps to add a Security Factor.

Select OneLogin Protect.



At the OneLogin Protect install window, click on Activate.

Note: You must first download the app before clicking Activate.




In the OneLogin Protect window, select iPhone & Android.
Scan the QR code with your mobile device.



A green checkmark will appear indicating that the device is paired.

OneLogin Protect Authentication
Every time you access OneLogin, a push notification will be sent to your mobile device to authenticate your login. Click the OneLogin Protect notification on your mobile device.

Click Accept to authenticate your login.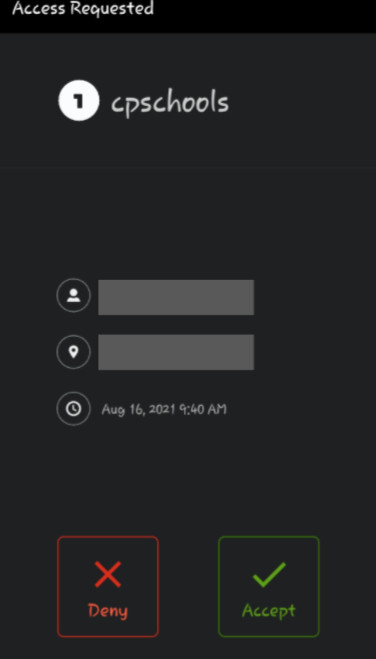 Create a OneLogin Protect Backup
This step is the ONLY way to recover your OneLogin Protect access if your device is lost/stolen, you get a new phone, or you delete OneLogin Protect from your OneLogin profile.
In your OneLogin Protect app on your phone, please click the "pancake"

and select Backup.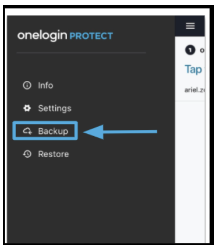 Enter your accout information (CPS email & password) and your cell phone number.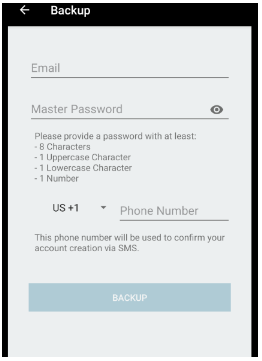 You should receive a popup message for a QR code.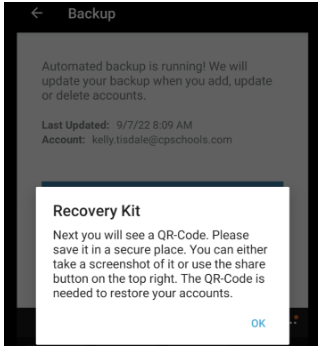 Click OK and you will be redirected to a screen with a QR code. You can screenshot this screen.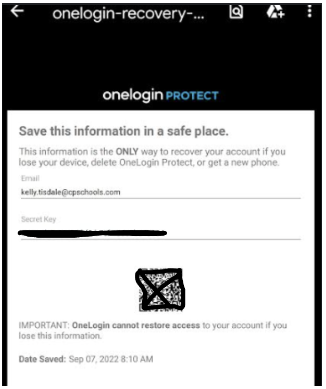 You can email the image to yourself so you can scan the QR code.